Kosmetiktasker ♡
Kosmetiktasker designet i skønne print og farver.
Findes i to størrelser; small og large - kan også købes som et samlet kosmetiktaske-kit.
Vigtigt: En række af kosmetiktaskerne er limited edition, hvorfor de kommer i et begrænset antal. Det betyder, at når de er udsolgte, så vil der ikke komme flere på lager i samme design.
Kosmetiktaske, make-up pung, toilettaske, clutch - you decide ♡
En kosmetiktaske er et uundværligt item til alle dine yndlingsprodukter - hos Fleure har vi gjort det nemt for dig!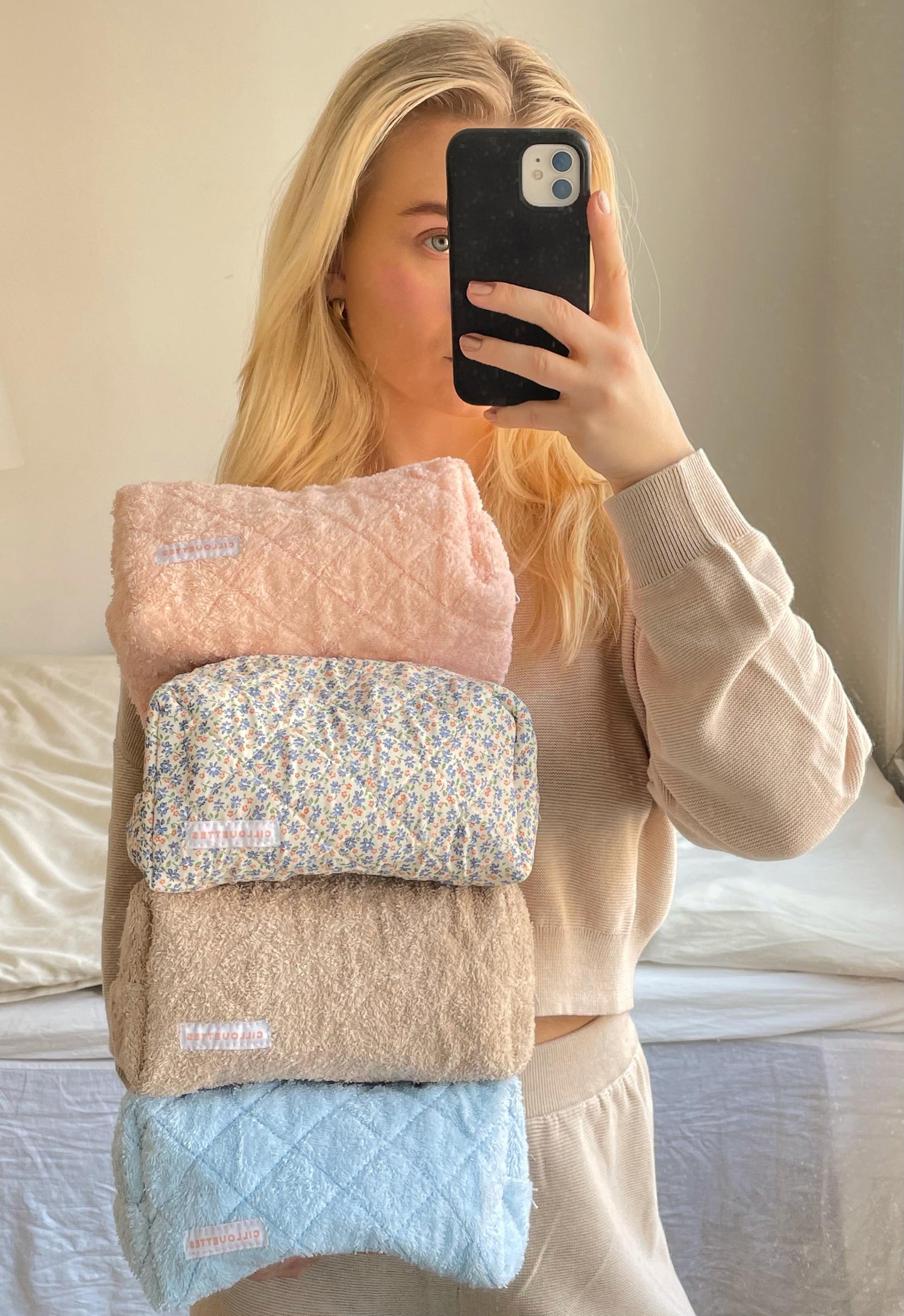 Hvorfor en kosmetiktaske er helt uundværlig:
En kosmetiktaske er et fantastisk item til at opbevare alle dine personlige plejeprodukter. Samtidig er en kosmetiktaske helt uundværlig, når du er på farten eller skal ud at rejse - og hvem vil ikke gerne have en cute kosmetiktaske med, når rejsen går mod varmere himmelstrøg?

En kosmetiktaske er også en god måde at beskytte dine produkter mod støv, fugt og skader. Kosmetiktasken kan derfor hjælpe med at holde dine personlige plejeprodukter i god stand i længere tid.

Kosmetiktasken kan samtidig hjælpe med at organisere alle dine produkter. F.eks. kan du bruge den lille kosmetiktaske til dine make-up produkter og den store kosmetiktaske til dine hudplejeprodukter - således vil du opleve, at kosmetiktasken er en hjælp til organisering.